Designskin High Guard Candy Plus Bumper Bed [Pre-order ETA 17 NOV]
---
Designskin High Guard Candy Plus Bumper Bed
Designskin bumper mat can transform to various usages with combinations of 4 functions of a bumper mat, bed, playard and playmat from 0 to 7 years old. The one size bumper mat is suitable for any home or commercial playground. 

Bumper Bed Dimension: 148 x 156 x 35~70cm
Inside Diameter: 140 x 132 x 35cm

Bumper Guard Thickness: 4cm
Colour: Rosemary
Material: Premium PU Memorial Fabric and High Density Compressed Air cell Pad.
Origin: Made in Korea
About High Density Compressed Air cell Pad
The high-density compressed air cell cushion produced by the compression set process of only Designskin maintains a fine layer and reduces noise between floors. Besides it can be used safely and long with excellent durability and soft feeling of use.
About Safe PU Memorial Fabric
From the beginning, Designskin uses PU fabric without using toluene or DMF pollutants, so it can be safely used. You can use it safer through a safe process (washing, stretching, steaming) only with Designskin.
Safety Certifications/ Logos
Awards Logos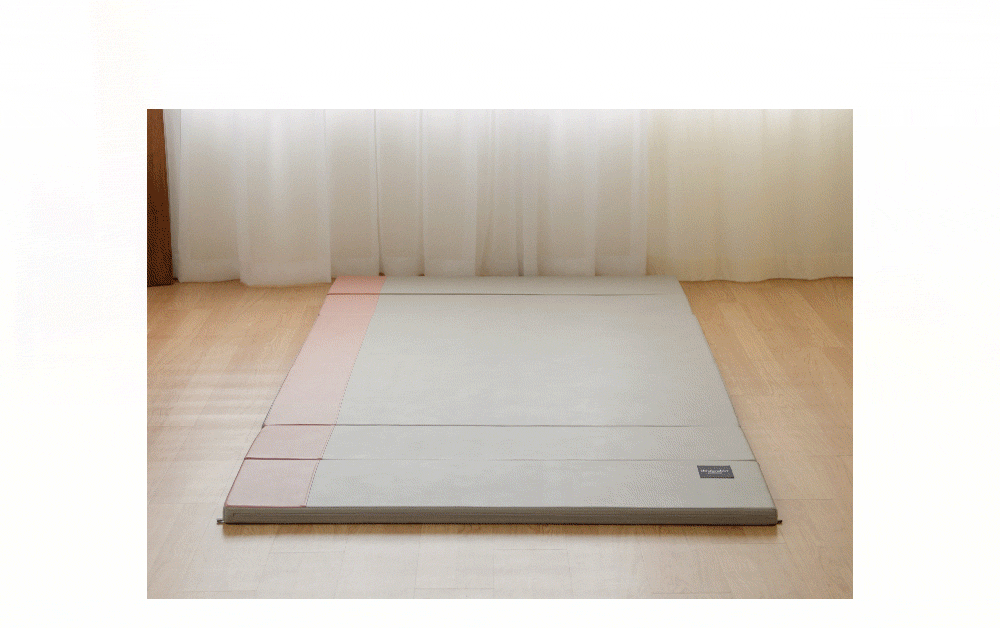 ---